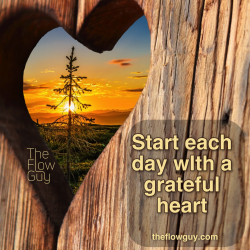 Latest posts by TheFlowGuy
(see all)
Luxury is not for cowards; it is not makeup; it is not going to restaurants or any particular dressing style.
The real luxury is to live the way you like.
With comfortable pants. In comfortable shoes. With the color of lipstick that suits you, or no lipstick at all. To have food that is delicious to you, friends with whom you are comfortable, to be together because of love, not out of a sense of duty.
Learn to give up the unnecessary,
what is obsolete and worn out. And take care of what you like. My friend's 5-year-old daughter has been visiting us with her favorite spoon all her little life. She can afford to eat with the utensils she likes. Her mother gets annoyed every time and tries to justify herself. I started taking picnic utensils with me because I'm not particularly eager to eat in plastic. And I don't care what others think about it.
Luxury living should not be "deserved."
It's about the fact that whatever item of choice is worthy for you. The cup given to you by your sister. Dad's T-shirt, which is so cozy to sleep in. Cake made by your Mom's recipe. The kiss of a loved one. Exciting books. Great movies. Your favorite songs. Clean bed linen. Tidy apartment. Life of your choice!
It is a luxury not to punish yourself when something goes wrong.
Socks can tear. The cake may not be tasty. Friends may not want to watch your favorite movie with you. The person you love can leave. You might not get a deserved promotion. Anything can happen. If something doesn't work for you, it doesn't affect your value. It just means that not everything is going the way you want it to now.
It is a luxury to choose how to live.
Sew torn socks or buy new ones. Throw away the cake and order sushi, or try to make it again. Watch the movie alone or go for a coffee with friends. Let go or fight! Look for a new job or reconsider your old goals.
It is a luxury to live by your own rules.
Move towards your goals. Don't apologize. Don't be in your comfort zone. Do not justify your choices, your dreams, your interests.
Say, "I deserve something much better." And then, "I can do it."
Like what you read here? Join our happy and healthy community now!