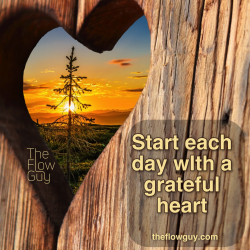 Latest posts by TheFlowGuy
(see all)
Dr. Hinohara's advice for longevity and fulfilling life:
Dr. Shigeaki Hinohara is one of those to whom Japan is indebted for its many centenarians. He himself was a worthy example with his incredibly active life – after turning 75, he published over 150 books, including the bestseller "Live Long, Live Well", distributed in 1.2 million copies. After celebrating his 100th birthday, Dr. Hinohara continues to treat people and give lectures. His life remains dedicated to the good cause – to guide and advise people on achieving health and longevity. In July 2017, the Japanese doctor left this world at the age of 105.
One does not get energy from food and sleep but from joy.
Do you remember how in childhood, if you had fun, you forgot to eat and did not need sleep? It's the same for adults. You should not plague your body with strict rules of eating and sleeping.
People of all races, nationalities, and genders can live long. They have only one thing in common – there is not a single fat person among the long-lived. For example, at breakfast, I drink coffee or milk, maybe orange juice with a spoonful of olive oil – it is good for the skin and arteries. At lunch – milk with biscuits, or nothing if I'm too busy. When I work, I don't feel hungry at all. My dinner – vegetables, some fish and rice. Twice a week, I eat 100 g of lean meat. So you should not get all your energy from food but also from joy and happiness!
It is not necessary to retire at all.
But if this is unavoidable, try to do it as late as possible. Today, the retirement age in Japan is 65, but it was introduced half a century ago, when life expectancy was 68, and centenarians across Japan at the time were a total of 125 people. Today, Japanese women live on average to 86 and men to 80. Those who passed the 100 are 36,000 people.
To stay healthy, go up the stairs and carry your bags. I even skip steps to train my muscles.
When doctors advise you to do specific tests and recommend surgery, ask them if they would give their loved ones the same advice. Doctors cannot cure everything they tell us. Why suffer unnecessary suffering? Sometimes music and animal therapists help more than surgeons.
Pain is a mysterious thing. The best way to deal with it is to find something exciting. When a child has a toothache, it is worth involving him in play to forget the pain. There is a lot of fun in our hospital "St. Luke" – music, animals, art therapy. This helps a lot.
Don't try to accumulate so many material things.
Remember – no one knows when his last hour will come. And he won't take any of that with him.
Science alone cannot help people.
Science puts us under one denominator, but we are all different, and disease is closely related to our soul. To understand the disease and help man, we need not only science but also art.
Living long is wonderful.
Up to the age of 60, we work for our family's good, and it is easy for us to reach the set goals. Then, however, we have to do good for the good of society as a whole. Since I turned 65, I have been working for free, 18 hours a day, seven days a week. And I enjoy every minute.
Like what you read here? Join our happy and healthy community now!