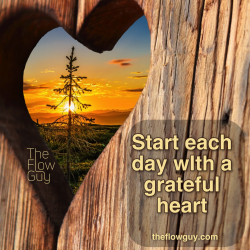 Latest posts by TheFlowGuy
(see all)
The Japanese are known for their diligence, patience, love of beauty and order, and wisdom. Today we have selected a small part of the wealth of Japanese proverbs.
IF A PROBLEM CAN BE SOLVED, THEN IT'S NOT WORTH WORRYING ABOUT. IF IT CAN'T BE SOLVED, THEN IT'S USELESS TO WORRY ABOUT IT.
All things are difficult before they become easy.
Don't hold back what goes away; do not pursue what is to come.
Slow and steady wins the race.
Better to Light a Candle Than to Curse the Darkness


Why Worry – Irish wisdom

This is a great example of the wealth of Irish wisdom! Enjoy and… don't worry!   In life, there are

 
HAVING TAKEN THE TIME TO THINK – VENTURE TO ACT. ONCE YOU'VE DONE SO, STOP THINKING.
A friend to all is a friend to none.
One smile can erase a million worries.
Failure is the mother of success.
He who wants to rise will figure out how to build a ladder.
Husband and wife should be like the hand and the eye: when one's hand is injured, the eye cries; when the eye cries, the hand wipes away his tears.
The sun does not know who is right and who is not. It shines without intention and gives its warmth to everyone.
Even if the sword is needed only once in a lifetime, it must be carried all the time.
Always make way for fools and lunatics.
If you want to be happy for an hour – take a nap. If you want to be happy all your life – help someone.
Happiness always comes into a house with laughter.
One kind word can warm three winter months.
Consider the facts seven times before you suspect someone.
DO EVERYTHING THAT YOU CAN AND LEAVE THE REST TO FATE.
IF YOU DO NOT ENTER THE TIGER'S CAVE, YOU WILL NOT CATCH ITS CUB.


 
ASK A QUESTION, AND YOU FEEL SHAME FOR A MOMENT. NOT ASKING AND NOT KNOWING MEANS YOU WILL FEEL SHAME FOR YOUR WHOLE LIFE.
THERE HAS NEVER BEEN A GREAT INDIVIDUAL WHO DID NOT HAVE ORDINARY PEOPLE AT THEIR SIDE
Say what you have to say… tomorrow.
The beginning is easy – Continuing is hard.
Sometimes to retreat is to win
Like what you read here? Join our happy and healthy community now!