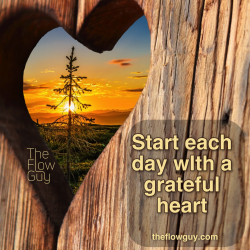 Latest posts by TheFlowGuy
(see all)
Stress is all around you. It's your biggest enemy, extremely harmful to your health and lifestyle. In the following article, we will explore an ancient Japanese technique for self-relaxation that is proved to reduce stress levels swiftly and can be practiced virtually everywhere.
Before we start, you must know that every finger on your hand corresponds to a certain emotion.
The thumb – Worries. It helps you fight anxiety.
The index finger – Fear. It helps you fight fear.
The middle finger – Anger. It helps you control your anger.
The ring finger – Sadness. It fights off depression and helps in times of uncertainty.
The pinky – Confidence. It builds up your confidence and helps you feel more optimistic.
Without further ado, let me introduce you to this easy technique:
To harmonize the energy in your body, grab one of your fingers with your other hand for a couple of minutes. Repeat on all of your digits. When you feel a tingling, pulsating sensation you will know that this simple remedy is working.
To calm your mind, you could simply apply pressure to your palm for at least a minute.
Practice this ancient Japanese technique once daily to find yourself calmer, more balanced, and less stressed.
Life is Wonderful! You are Wonderful!
Like what you read here? Join our happy and healthy community now!